Catering
Tarrant's Downtown
Let's Make Every Day Extraordinary!
At Tarrant's Downtown, we are excited to celebrate the everyday with you, but are especially honored to be there for those larger-than-life moments with our catering team! We handle events of all sizes including, but not limited to, weddings, birthday parties, company parties, and more. No matter your reason for celebrating, Tarrant's Downtown has the food catering options for you! From sandwiches to salads, breakfast platters and signature entrees like our fried chicken and waffles, or penne pasta à la vodka, Tarrant's Downtown has a wide variety of elevated food options that are perfect for any event.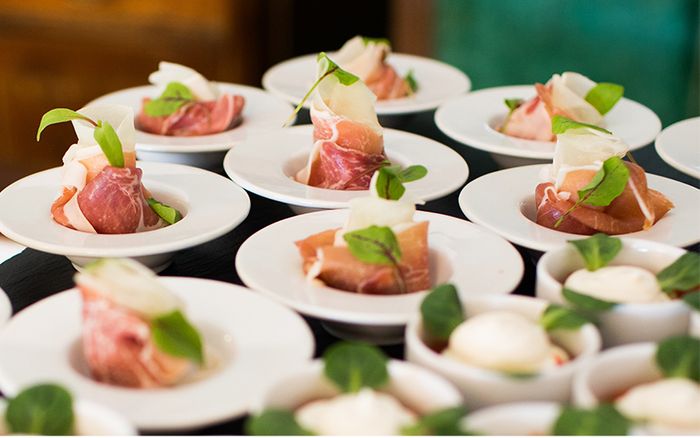 Full-Service Catering
For weddings and other large events, Tarrant's Downtown offers full-service off-site catering. Our staff will be there to help set up and manage the serving of the food whether it is table set or buffet style. We will also take care of the food clean-up so you can focus on your guests and enjoy the event. For those that are looking for a drop-off catering service, our team can also do that! Just tell us what you want, when your event is scheduled, and where you would like us to drop off your food. All of our menu items are available for both full-service and drop-off so you don't have to sacrifice flavor!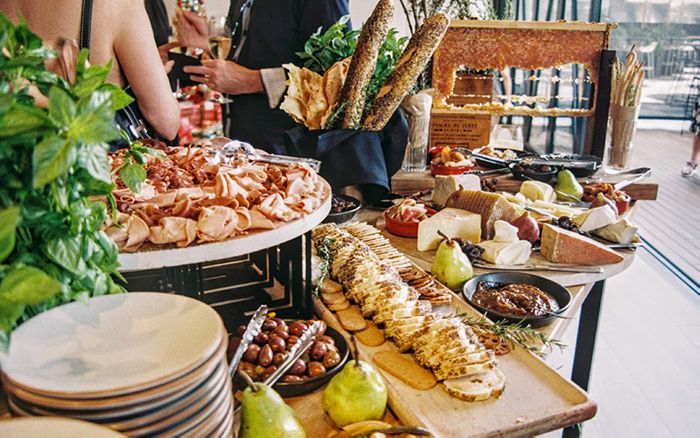 Express Catering
Sometimes life is busy and unpredictable. While we appreciate at least 24 hours notice for catering orders, we also offer same-day express catering. At Tarrant's Downtown, we are here to help you celebrate the everyday. Whether you need food for an impromptu meeting, a private dinner event, or even something like lunch for your staff to show some appreciation, we are here to help. Give us a call at 804.225.0035, for express catering options!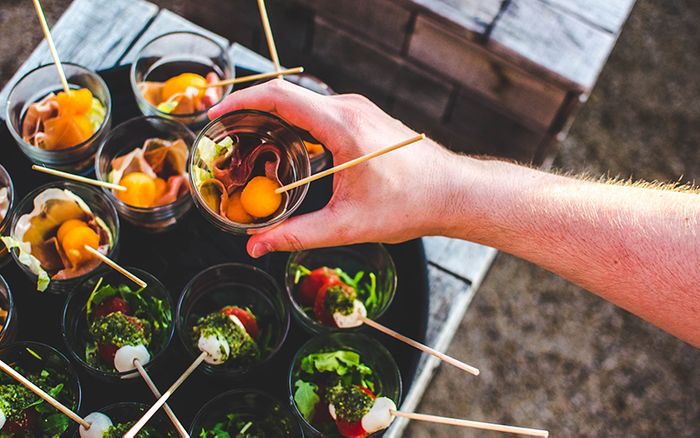 Boxed Lunches & Platters
Sometimes all you need is a quick bite to eat! Our boxed lunches and catering platters are perfect for busy field trip chaperones, church groups, corporate events, and more! All of our boxed lunches come with a gourmet sandwich or wrap, chips, and a homemade walnut brownie. Or, you can pair a half sandwich or wrap with a soup or salad! There are options available for everyone. We also offer our fruit salad, pasta salad, coleslaw, or corn and bean relish as an upgraded side choice option. Check out our brunch, salad, and entrée platters for those larger groups. At Tarrant's Downtown, we are dedicated to helping you celebrate the everyday with our catering. We look forward to serving you!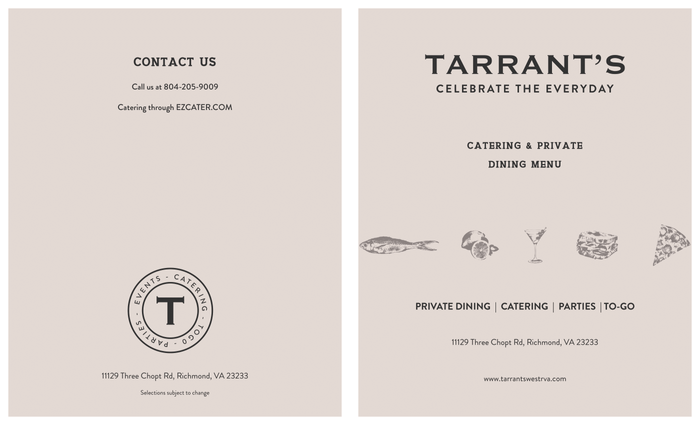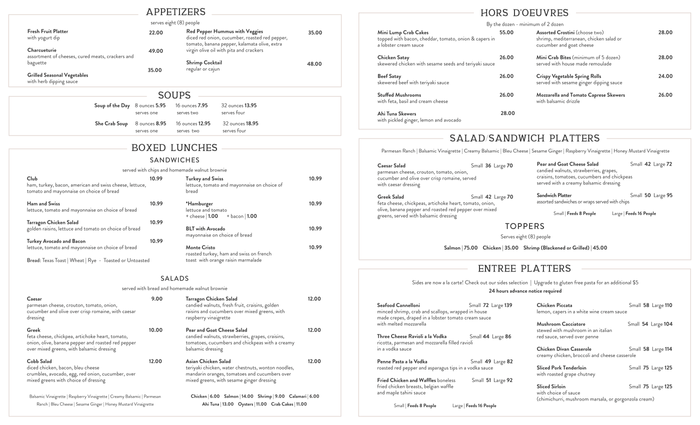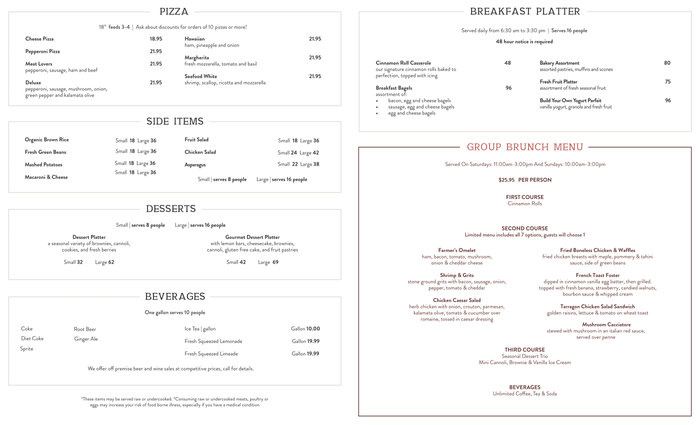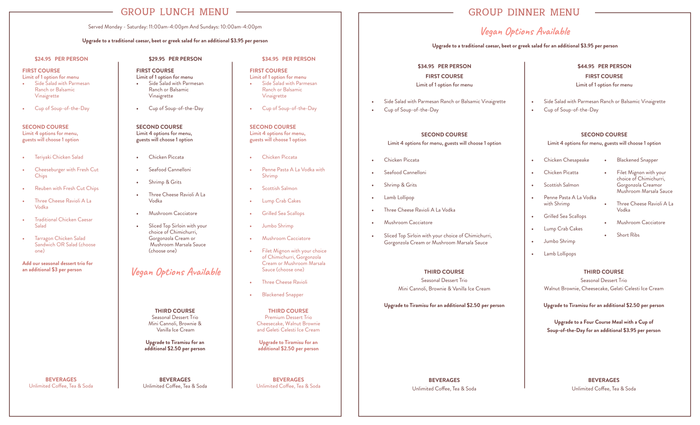 Contact Us About Your Catering Needs
Looking for same-day catering? Call us at (804)225-0035 so we can make sure we'll have your food ready in time!