Tarrant's Downtown – A Rich History
As part of the historic district of Richmond, VA, Tarrant's Downtown, located at 1 West Broad Street, has long been a community staple. In the 1800s, the area was dramatically transformed due to a massive fire in April 1865, which caused many Main Street businesses to relocate to Broad Street. The width of the street provided a central area for transportation that was key to Richmond's recovery over the course of the following years. In 1883, the building that now houses Tarrant's was home to a drugstore owned by Harrison and Pierce. In 1905, it was taken over by William G. Tarrant, who started the Tarrant Drug Company. This corner drug store sold glasses and all kinds of medicinal remedies. Physicians could write prescriptions and customers could purchase remedies on-site. After Tarrant died in 1961, the drug store was taken over by his son Bill, who ran it until 1987.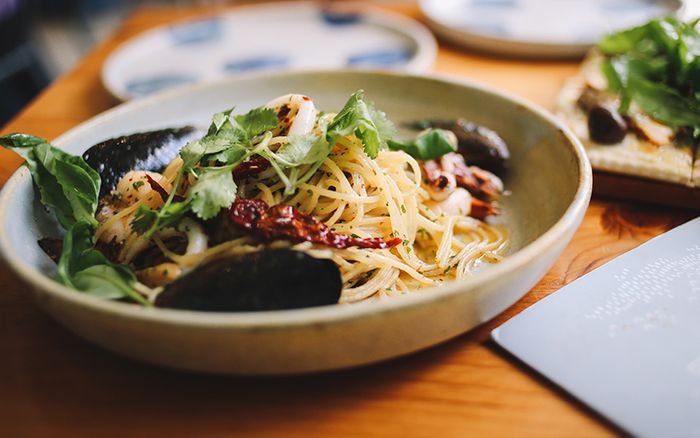 Why Choose Us?
Today, Tarrant's is an upscale, modern diner and café owned by a Virginia Commonwealth University Alum. We strive to help people celebrate the every day with our wide variety of delicious comfort foods. Small, Women-owned, and Minority-owned Business (SWaM) certified, we are shaping the downtown district one dish at a time.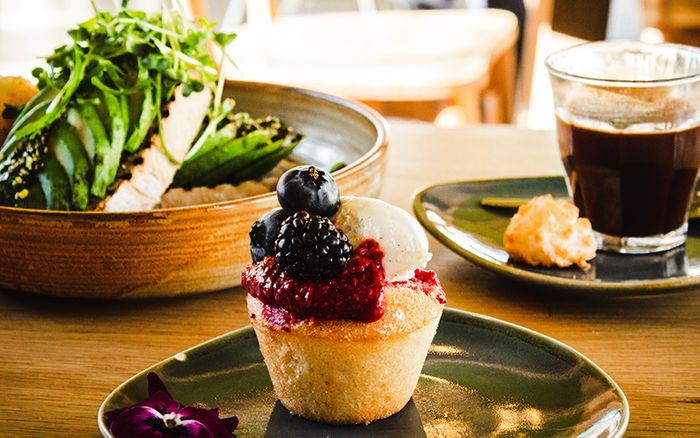 What We Offer
We offer an exclusive menu for brunch, lunch, dinner, and happy hour. We are now delivering as well — including beer, wine, and growlers — within a three mile radius! If you are celebrating a special event like a wedding, birthday party, or graduation and are interested in off-site catering options, please give us a call at 804.225.0035. We look forward to serving you!